Shipping policy.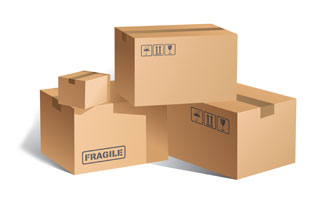 We ship to the USA and US military bases (APO/FPO). We do not ship internationally. Depending on our volume, orders will take 1-2 business days to ship. An express shipment will always be sent the next business day.
Our orders get picked up for shipping early in the morning. We ship from the east coast of the USA. Cut-off time for placing an order to be processed the next day is 12 am EST.
Discreet packaging.
We ship using any of the following: a USPS bubble mailer envelope, a USPS shipping box, a UPS shipping box or a plain brown box.
Only a return address titled "Shipping Dept." and your shipping address is on the outside box label, there is no company name listed and it does not say what is inside the box. The order list is located inside the box. Our shipping method is very discreet, not even the delivery person will know what is inside the box.
We ship with UPS or USPS.
The shipping options you may chose from are as follows, these time estimates include both processing and shipping time:

UPS or USPS Ground shipping will take 3-7 business days
UPS 3-Day Shipping will take 2-3 business days
UPS Overnight shipping will take 2 business days

Military addresses - USPS ground will take 5-8 business days

Normally, standard ground orders are shipped with USPS, however if you have a preference, please write if you prefer USPS or UPS in the "special comments" section on the checkout page and we will send it with your requested carrier. If you request that your package be left on a doorstep, due to the high potential for theft, we cannot be responsible for these packages that have not been received.

Please note that only standard regular shipping is available for Puerto Rico, Guam, the Virgin Islands, Hawaii, Alaska and Military addresses. We cannot be responsible for delayed deliveries due to adverse weather conditions.

** Please note: Processing time and shipping time excludes weekends and statutory holidays when our warehouse and the mail carriers are closed.

The shipping and handling charge is from $5.93.
Order tracking.
Every order can be tracked online once in transit. To track your order, go to http://LegendSales.net and enter your order number and email exactly as shown on your receipt. Please allow minimum 1 business day before tracking information is shown. Your receipt is shown after you place your order, be sure to print or save this receipt for your records.
Undeliverable packages.
Please be sure to verify your shipping information. If an order is shipped with an incorrect address, it will be returned to us. Once it's returned, we will refund the products back to your card and you will have to place another order. We cannot refund shipping fees. You may be subject to a restocking fee/additional shipping fees if the order is returned.
Backordered items.
Occasionally, an item may be sold out before your order was packed. Our procedures for backorders are as follows:
Standard procedure is that we will ship out the order without the back ordered item (you will notice it says "b/o" on the invoice that arrives inside the box), and then once the item arrives in stock, we will ship it out at no extra cost to you. Items usually arrive in stock within 1-2 weeks.
Sometimes we may hold the whole order and wait until the back ordered product arrives, or request a substitution be made. If this is the case, you will be notified by email.
If we have shipped your order and the product becomes temporarily unavailable, you will be refunded the amount of the item and the shipping difference (if applicable) back to your credit card and we will notify you by email when you have been refunded.
Return policy.
View the return policy and warranty procedures for defective items
here
.


© Legend Sales Corp. 2012 All Rights Reserved

To order over the phone: 856-382-0628