Any good sex therapist would suggest that their clients use a bullet vibrator during lovemaking - when the woman holds the vibrator over her clitoris during intercourse, it's very easy for her to enjoy an orgasm with her partner. Ben wa balls are tiny sex toys for women that can make orgasms feel stronger.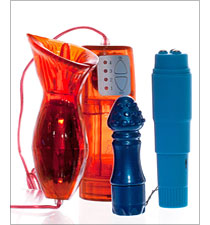 One of our favorite suggestions for first timers, especially when men are shopping for their woman, these are the perfect gift. Some discreet sex toys don't even look like a vibrator - they look like a small toy, but inside lies a motor that's just waiting to vibrate on the clitoris for a delightful erotic tingle.
Clitoral stimulators are always enjoyable for foreplay and they can also take you all the way to sexual bliss.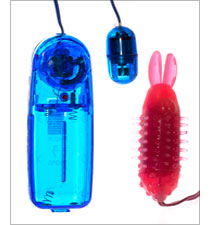 Every woman needs to have one. We're serious advocates of the bullet vibrator, they rank as the best sex toys for women because they are discreet and some are so powerful, they can bring you to orgasm within seconds.
If you don't own one of these amazing little adult toys, you don't know what you're missing so shop this category and you'll thank us later!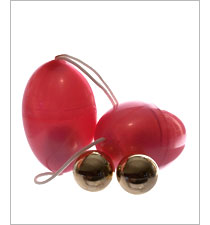 The tiny weighted balls are used to strengthens pelvic muscles which increases the flexing power of your vagina during orgasm, a difference you'll notice when your orgasms are stronger. Another benefit is they help to prevent incontinence.
Some Ben Wa Balls are large and hollow with small balls inside, these are used for self arousal and some women wear them during sex for more stimulation.