Cock Rings Guide
Regardless of your requirements either for sexual enhancement or erection control, purchasing the right cock ring can be confusing especially since there are many different styles and it's hard to know the difference - unless you have a guide like this one!

See all the cock rings.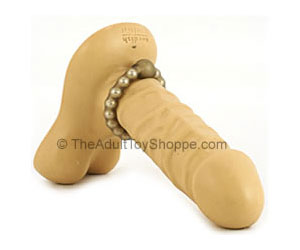 Beaded Rings
The only style that truly combines safety and efficiency in one. Always the first choice we recommend when a man wants a ring to maintain his erection in the original firm state for the duration of intercourse. Commonly used with penis pumps because they're the best ring at constricting to keep the blood inside the penis.

The purpose of the beaded ring is to prevent total suffocation of the penis which is possible if you use a tight, straight band. Even though this one is safer to use, we still advise that it should not be worn for longer then 20 minutes at a time. Since they are the tightest band, put some lubricant around the inside of the ring before slipping it over your erection, this will prevent friction with the skin and make it more comfortable.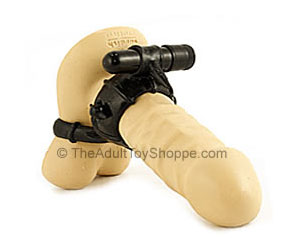 Cock Rings With Testicle Strap
Primarily worn to prevent the vibrator or clitoral bump from rolling around. The force of gravity combined with the ring getting wet during intercourse will always make the vibrator to turn to the bottom.

It's not necessarily a disadvantage however since perianal vibration is a nice feature, but if you're looking specifically for clitoral stimulation then we highly suggest this style of ring. Additionally, the testicle strap will push everything higher giving the impression of a mighty and larger "package" as a whole.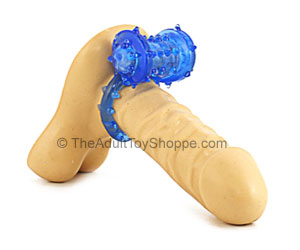 Single Vibrator
The vibration is usually quite subtle and there are always "hands free" making them one of the best sex toys for couples, especially for first timers since all you do is put the cock ring around the penis, turn it on and then continue with what you normally do in the bedroom - except this time there will be a little something extra. A great way to start with sex toys too as it's usually so discreet that even the most inhibited person will hardly ever say no to this idea.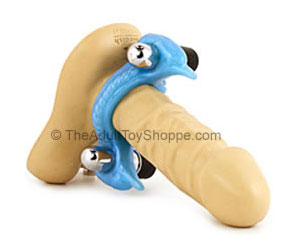 Double Vibrators
Vibrations all around! Clitoral and perianal stimulation abounds and even though there is only one extra vibrator, most women report an immense boost to pleasure.

Men will also enjoy the vibrations as it's evenly spead all over the pelvic area. Most of these are variable speed so if either partner fins the vibrations too intense (which does happen), it's easy to tone it down a little bit.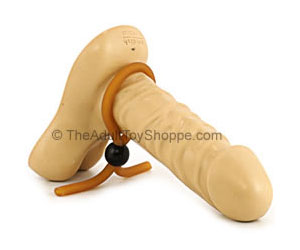 Lasso
An old fashioned concept that maintains it's popularity even today. We think it stays popular because a common concern is properly sizing a cock ring, if you have a lasso all you need to do is pull the bead as tightly to the base of the penis as possible and no matter what your girth, it will always fit.

Some men rather enjoy the feel of the two loose ends as they rub on the testicles as it's a subtle massaging feel during intercourse.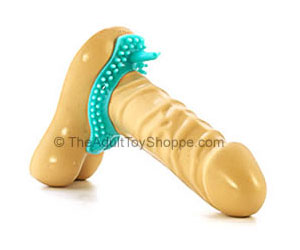 Cock Ring with Vaginal Stimulators
These are primarily for the woman's sexual pleasure. Decorated with an assortment of bumps, lumps and pokers it's made to press against the lips, labia and clitoris during intercourse.

Again one of our best recommendations for first timers and one of the cheapest sex toys for couples too making them hardly a risk. Normally made form silicone or jelly they are softer for the man as it's a stretchy fit and padded feel for women.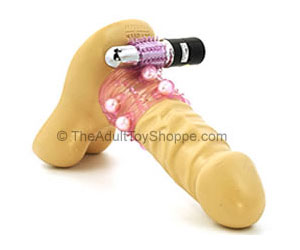 Brace
A longer cage like device that is good at keeping an erection stiff. They fit tightly but not as tight as some single rings, if they were very tight it would prove nearly impossible to get on and off again.

With that in mind, the purpose for these is for stimulation for both parties. Men will enjoy the squeeze and women will enjoy the extra padding at the base of the penis, often adding a noticeable girth.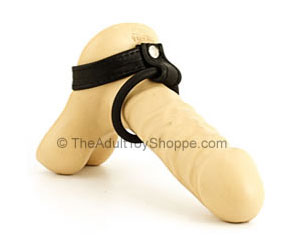 Leather Cock Rings
Usually worn for fetish purposes. This style normally features a couple of metal snaps that allow it to stay on and as a result you may not be able to get the optimal tightness for erection maintenance however this style looks great. Another popular variation is velcro.

A popular choice for role play, bondage or even if you want to decorate your penis. Even though these novelty items are not always that effective, we sell many for the "manly" look and the leather smell which can help to set the mood for the darker side of love.
© Legend Sales Corp. 2012 All Rights Reserved

To order over the phone: 856-382-0628